Synthetic lubricant provides better lubrication, increased efficiency, extended durability, and improved contamination control. They can maintain their viscosity over a wide range of temperatures, ensuring optimal compressor efficiency throughout a wide range of operating conditions. They are less prone to break down under high temperatures, pressures, and high-speed operation, which are common operating conditions in centrifugal air compressors.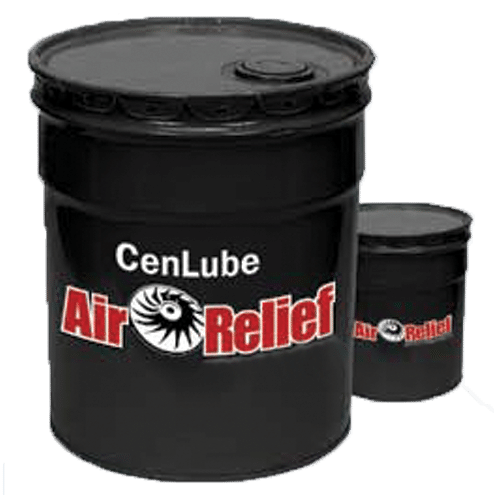 Benefits of Synthetic Lubricants
ENERGY SAVINGS
Gearboxes run cooler
Lower friction factor requires less energy
Expected 3-5% energy savings attainable with conversations from petroleum-based lubricants to Cenlube
EXTENDED OIL CHANGE INTERVALS
Petroleum oils degrade rapidly at high temperatures and normally need to change every year.
Centrifugal compressors using Cenlube synthetic lubricant may run as long as 4 to 5 years with proper sampling after the first 12 months which is 5x petroleum.
INCREASED CAPACITY TO HOLD HEAT
Cenlube exhibits a higher capacity to hold heat and runs at a lower temperature than petroleum.
Cenlube can remove the same amount of heat as the petroleum fluid without increasing as much in temperature.
OTHER GREAT FEATURES OF CENLUBE
High Flash Point – Reduced Fire Hazard
Eliminates or Reduces Varnish on Critical Component Surfaces
Contains Anti-Wear Additives
High Viscosity Index
Wide Operating Temperature Range
Extended Warranty Available