Our field service technicians are trained to diagnose and repair centrifugal air compressors. Field service can help to ensure that air compressors are operating efficiently, safely, and reliably, which is crucial for many industrial applications.
24/7/365 SUPPORT
Air Relief recognizes the importance of good relationships, which is why we will not settle for less than complete customer satisfaction. That means providing air compressor service and support 24 hours a day, 7 days a week, and 365 days a year.
ENGINEERING, SALES, AND SERVICE RESOURCES
Over 500 years of combined experience
Service expertise for Ingersoll-Rand®, Centac®, Cameron®, and Cooper®
Design and Development Engineering Resources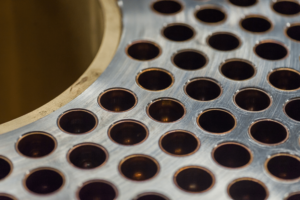 WARRANTY-BACKED REPAIR
Air Relief provides the fastest response time in the industry, with a certified team of service technicians and engineers dedicated to solving your problems efficiently and effectively, the first time. It's our goal to exceed your expectations. It's what makes Air Relief the industry leader.